Darling WOMBMAN,
It is time for you to learn to GET TO KNOW your AMAZING human body.
Choosing to create new life and grow a human within your own body is a powerful undertaking.
Maybe you are feeling confused.
Awkward.
Scared.
Alone in a body you do not understand.
Maybe you are feeling like you have no idea what is happening to you as your body begins to transform.
It is okay. It is normal.
A lot of people feel this way when they become pregnant. We simply have not been educated enough about our physical bodies and what it is to be a Human Being on a planet called Earth.
Becoming pregnant can be the first real awakening for a human being as they begin to pay real attention to themselves & their body's intelligent signals & sensations.
In a world culture that promotes turning away from pain & discomfort, pregnancy can be an offering of a way back towards the TRUE SELF, for everyone involved.
Getting to know you, through you, as you grow a part of your own being to bring forth into the world.
Learning to nurture your body, learning to breathe, learning about your own anatomy is such a valuable choice everyday.
****
ENGAGING IN DAILY SELF CARE PRACTICES & RITUALS IS A HOME COMING & TAKES TIME TO GET COMFORTABLE NURTURING & CONNECTING WITH YOUR BODY.
Showing our physical body LOVE is not something that comes naturally to human beings unfortunately.
It is vital at this time that all humans, especially HUMANS CHOOSING BRING OTHER HUMAN BEINGS TO EARTH, learn to respond to their body's pain & discomfort with CURIOSITY, OPENNESS & SELF COMPASSION.
We have to teach ourselves a new way of responding to PAIN.
____
THIS AMAZING ARTICLE REALLY HELPED ME SLOW DOWN & CREATE A DAILY SELF CARE PRACTICE >>>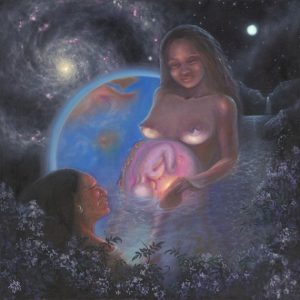 THE BASE OF SELF CARE IS WILLINGNESS & INTENTION.
THERE IS NO WRONG WAY TO NURTURE YOURSELF. IT IS YOUR OWN CREATIVE PROCESS DAY TO DAY.
LEARNING TO BREATHE, TO MOVE YOUR BODY IN DYNAMIC WAYS & TO ALLOW STILLNESS & SILENCE INTO YOUR LIFE IS A PRACTICE.
The intention of learning to breathe deeply, self massage & exercise on the DAILY is to realize that you can actively control the tension that is built up in ALL of your muscular system! Your powerful body is ALIVE and your ask it to do work for you all day everyday!
You need to learn how to RELAX!
You also need to learn how to approach your body with openness in order to help it relax!
Being open to PAIN PERCEPTION is an important factor in this process.
PAIN IS NOT BAD.
PAIN IS A FORM OF COMMUNICATION THAT YOUR BODY LONGS TO TEACH YOU.
PAIN IS A GATEWAY TO YOUR OWN TRANSFORMATION.
LEARN TO LISTEN TO YOUR BEAUTIFUL BODY.
____
+++
SELF MASSAGE INSIGHTS>>
FOR YOUR BACK & NECK TENSIONS
_____
FOR YOUR ABDOMINAL MUSCLE ALIGNMENT::
_____
FOR YOUR DIAPHRAGM::
____
EXPLORE THE OTHER FULL BODY SELF MASSAGE TECHNIQUES ON MY YOUTUBE CHANNEL::
____
PREGNANCY STRETCHES & SELF CARE:



_____
EXPLORE SELF MYO-FASCIAL RELEASE WITH KAI WHEELER::
_____
***
IN POST ART::
TITLE IMAGE— PELVIC FLOOR BY BENJAMIN CUMMINGS
+
MID POST ART—QUANTUM REGENERATION FOUND ON ETSY
______
Post ©  Tessa Ridley 2017. All rights reserved.
Terms of Use and Sharing: Feel free to share this information for personal, noncommercial or educational use with all links intact. If you are an organization, institution or individual seeking to use this material for promotional purposes, please ask first. If wanting to include this information and/or the ideas explored therein into your workshop materials, teachings or written work, please cite this article and author(s) accordingly. All information provided, be it through online posts, sessions conducted or this post is non-liable and is not intended to replace professional legal, medical, psychological, psychiatric and/or financial counsel.