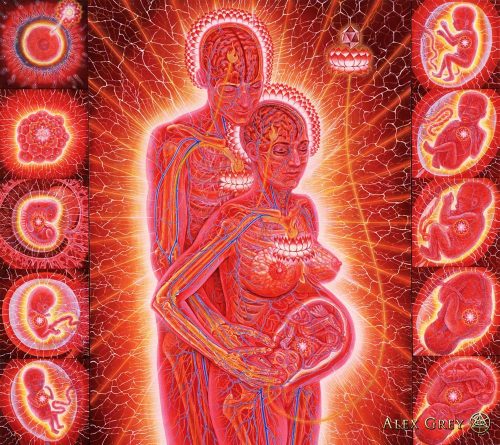 Becoming pregnant is a unique time in a woman's life where she is being initiated into the powerful realm of creating, protecting and delivering another human being into the world. To witness the many physiological changes that the female body experiences over the course of approximately 42 weeks of pregnancy is astounding. It can also be confusing to some mothers that may not know what to expect of their body, especially if this is the first time being pregnant. In our society today, body consciousness is not a social norm. Most humans are unaware of how their body works, how to respond to their pain perception & how to nurture themselves.
Every body is different and every pregnancy progresses in vastly different ways, so it is important to know a few of the most common changes that new mothers experience and how Registered Massage Therapy can benefit both parents during this exciting time.
Linda Ludwig, a Canadian RMT & educator notes that: "Pregnancy is a state of WELLNESS associated with many interrelated changes that occur throughout the woman's body as the fetus develops".
This is an important statement, as pregnancy is often described as "difficult, tiring, stressful, scary"… but becoming informed and interested in the changes that are happening can eliminate so many of your fears as a new parent. I say parent, because the father of the pregnancy also undergoes a lot of changes during this time. (And massage can help him too!)
Arguably, the number one benefit of receiving massage therapy, is that it encourages the recipient to be introduced to their mind/body connection, sometimes for the first time ever.
Feeling many parts of the whole body and noticing different types of pains and emotions can assist in a more present pregnancy, while learning to relax and breathe and allow the body to welcome the new nervous system sensations is an integral part of the laboring and birthing part of pregnancy. It is very important for a new mother to learn to connect to herself, her baby and her body, in quiet, comforting moments, which is the genuine intent of the practitioner when providing Pregnancy Massage.
It is perfectly safe to be massaged during your entire pregnancy, but it is important to note that during the first trimester the mother's body is very sensitive and is creating the optimal environment for the fetus to grow in, and it is suggested to avoid any deep, direct work to the abdomen or low back until this trimester has ended.
Some of the potential benefits of prenatal massage include:
Reduced muscle tension and cramping by increasing tissue oxygenation and realigning tissue fibers

Reduced headache occurrence and pain medication requirement

Reduced back pain caused by increased abdomen and breast size

Reduced joint pain caused by changes in pelvic and spinal alignments

Improved circulation and reduced swelling (edema) caused by an increase in the mother's blood volume and compression of blood vessels by surrounding structures

Hormone regulation leading to improvement of sleep and reduced stress, anxiety and fatigue
Tessa Ridley, RMT has extensive experience with prenatal & postpartum massage and uses a frontal & side lying pillowing system to ensure you and your baby are safe, comfortable and fully supported during your treatment.
During the 4th trimester, or the postpartum stage of pregnancy, the body will be undergoing another series of changes, just as it did when the baby was in utero.
Hormones are surging through the system to support the mother's energy requirements, milk production is underway, healing from delivery or surgery can be a fatiguing back ground conversation, all the while the mother, father/partner & child begin a new chapter, still together, but now as separate individuals.
It is often said that this is the most important time that a mother can reach out to her support system to help carry the body through the rapid changes of the postpartum season.
New fathers/partners are also encouraged to receive therapeutic massage postpartum to help them with the mental, emotional & physical changes they will experience during this incredible change in life.
It is rarely discussed, but approximately 1 in 10 new fathers experience postpartum depression, which is often overlooked/brushed off. New body tensions arise from carrying baby, the romantic relationship between bodies as lovers shifts & deep surges of emotions can arise. Having therapeutic massage in your life as a new father/HUMYN PARTNER can really help you feel connected and comforted within yourself as new life evolves.
____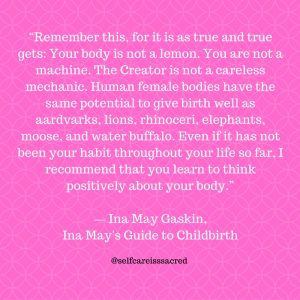 THOUGHT QUESTIONS:
Do you need postpartum body rehab assistance?

Does your body feel weak?

Does your pelvis feel tight and uneven?

Are your neck & shoulder locked from breast feeding & baby wearing?

Do your abdominal muscles feel twisted and stuck?

Have you been diagnosed with Diastasis Recti?

Do you have troubles with incontinence & vaginal pain?
____
Massage & Therapeutic Exercise can help!
Tessa Ridley, RMT has been certified as a Core Confidence Trainer and works with other allied women's health care providers in Vancouver to help you feel confident in your body at any stage of your pregnancy.

Through the amazing organization Bellies, Inc. she has the continued education to help you reconnect to your whole body, including your Deep Core & Pelvic Floor muscles during your pregnancy & after baby arrives.
Tessa incorporates breath coaching, effective massage techniques, therapeutic exercise & self care education during customized treatments for the pregnant body. She also provides therapeutic breast massage for the changing, working breast & offers post surgical cesarean section scar mobilization & self care education to reduce scarring at home.
Some potential benefits of postpartum massage include:
Reduced breast discomfort caused by pectoral tension, milk engorgement, mastitis, weight gain, breast-feeding

Increased circulation and nervous system conduction post epidural

Increased mobility of tissues and faster healing times with post cesarean scar tissue care that can be introduced during the 4th week post-partum

Hormone regulation & the promotion of a healthy emotional connection with the postpartum body which can reduce postpartum depression
There are many more benefits that massage can have on a woman's body and Tessa encourages every mother/father/HUMYN PARENT to be open to learning more about creating a pre and post natal support team.

PREGNANCY IS ABOUT ACTIVELY CREATING A HEALTHY CONTAINER FOR NEW HUMAN LIFE!
May we thrive in your pregnancy together!
____
Book a therapeutic pregnancy massage with Tessa Ridley, RMT at SOMA STUDIO WEST in Vancouver
VISIT TESSA'S WEBSITE & BOOK ONLINE:
www.selfcareissacred.com
VISIT SOMA STUDIO'S WEBSITE:
www.somastudio.net
____
DO YOU HAVE ANY QUESTIONS ABOUT REGISTERED MASSAGE THERAPY?
ARE YOU LOOKING FOR A LOCAL RMT?
EMAIL TESSA:
tessaridley.rmt@gmail.com
___
TITLE IMAGE BY: