"You and I are all as much continuous with the physical universe as a wave is continuous with the ocean."
~ ALAN WATTS
____
"Fascia is the biological fabric that holds us together, the connective tissue network. You are about 70 trillion cells – neurons, muscle cells, epithelia – all humming in relative harmony; fascia is the 3-D spider web of fibrous, gluey, and wet proteins that binds them all together in their proper placement.
Our biomechanical regulatory system is highly complex and under-studied – though new research is filling in the gap. Understanding fascia is essential to the dance between stability and movement – crucial in high performance, central in recovery from injury and disability, and ever-present in our daily life from our embryological beginnings to the last breath we take."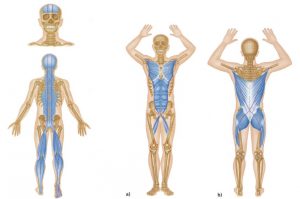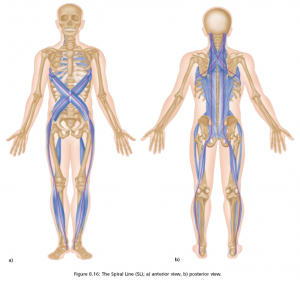 NO MUSCLE / NO CELL / NO MOLECULE IS SEPARATED FROM THE OTHER ::
ALL IS UNITED BY THIS INCREDIBLY INTELLIGENT NETWORK OF PROTEINS & LIQUIDS & FIBERS TO CREATE THE HUMAN BEING THAT IS YOU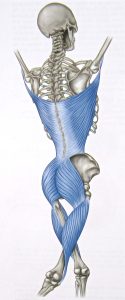 MYO-FASCIAL TEACHINGS :: EXPLORE YOU!
WHAT IS YOUR RELATIONSHIP LIKE TO YOUR OWN BODY'S SENSATIONS?
DO YOU HONOR YOUR BODY OR IGNORE YOUR BODY?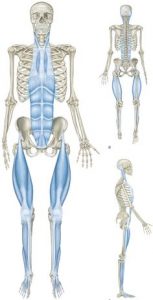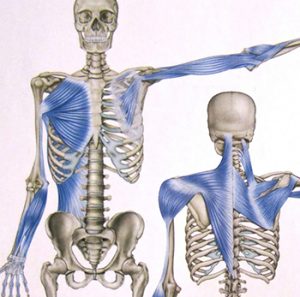 ____
EXPLORE FULL BODY SELF MASSAGE TECHNIQUES ON MY YOUTUBE CHANNEL::
ACCESS YOGA & EXERCISE FOR LIFE //
LEARN TO MOVE YOUR BODY IN NEW WAYS EVERY DAY!!! 
***
THEY'RE MADE OUT OF MEAT
"They're made out of meat."
"Meat?"
"Meat. They're made out of meat."
"Meat?"
"There's no doubt about it. We picked up several from different parts of the planet, took them aboard our recon vessels, and probed them all the way through. They're completely meat."
"That's impossible. What about the radio signals? The messages to the stars?"
"They use the radio waves to talk, but the signals don't come from them. The signals come from machines."
"So who made the machines? That's who we want to contact."
"They made the machines. That's what I'm trying to tell you. Meat made the machines."
"That's ridiculous. How can meat make a machine? You're asking me to believe in sentient meat."
"I'm not asking you, I'm telling you. These creatures are the only sentient race in that sector and they're made out of meat."
"Maybe they're like the orfolei. You know, a carbon-based intelligence that goes through a meat stage."
"Nope. They're born meat and they die meat. We studied them for several of their life spans, which didn't take long. Do you have any idea what's the life span of meat?"
"Spare me. Okay, maybe they're only part meat. You know, like the weddilei. A meat head with an electron plasma brain inside."
"Nope. We thought of that, since they do have meat heads, like the weddilei. But I told you, we probed them. They're meat all the way through."
"No brain?"
"Oh, there's a brain all right. It's just that the brain is made out of meat! That's what I've been trying to tell you."
"So … what does the thinking?"
"You're not understanding, are you? You're refusing to deal with what I'm telling you. The brain does the thinking. The meat."
"Thinking meat! You're asking me to believe in thinking meat!"
"Yes, thinking meat! Conscious meat! Loving meat. Dreaming meat. The meat is the whole deal!  Are you beginning to get the picture or do I have to start all over?"
"Omigod. You're serious then. They're made out of meat."
"Thank you. Finally. Yes. They are indeed made out of meat. And they've been  trying to get in touch with us for almost a hundred of their years."
"Omigod. So what does this meat have in mind?"
"First it wants to talk to us. Then I imagine it wants to explore the Universe, contact other sentiences, swap ideas and information. The usual."
"We're supposed to talk to meat."
"That's the idea. That's the message they're sending out by radio. 'Hello. Anyone out there. Anybody home.' That sort of thing."
"They actually do talk, then. They use words, ideas, concepts?"
"Oh, yes. Except they do it with meat."
"I thought you just told me they used radio."
"They do, but what do you think is on the radio? Meat sounds. You know how when you slap or flap meat, it makes a noise? They talk by flapping their meat at each other. They can even sing by squirting air through their meat."
"Omigod. Singing meat. This is altogether too much. So what do you advise?"
"Officially or unofficially?"
"Both."
"Officially, we are required to contact, welcome and log in any and all sentient races or multibeings in this quadrant of the Universe, without prejudice, fear or favor. Unofficially, I advise that we erase the records and forget the whole thing."
"I was hoping you would say that."
"It seems harsh, but there is a limit. Do we really want to make contact with meat?"
"I agree one hundred percent. What's there to say? 'Hello, meat. How's it going?' But will this work? How many planets are we dealing with here?"
"Just one. They can travel to other planets in special meat containers, but they can't live on them. And being meat, they can only travel through C space. Which limits them to the speed of light and makes the possibility of their ever making contact pretty slim. Infinitesimal, in fact."
"So we just pretend there's no one home in the Universe."
"That's it."
"Cruel. But you said it yourself, who wants to meet meat? And the ones who have been aboard our vessels, the ones you probed? You're sure they won't remember?"
"They'll be considered crackpots if they do. We went into their heads and smoothed out their meat so that we're just a dream to them."
"A dream to meat! How strangely appropriate, that we should be meat's dream."
"And we marked the entire sector unoccupied."
"Good. Agreed, officially and unofficially. Case closed. Any others? Anyone interesting on that side of the galaxy?"
"Yes, a rather shy but sweet hydrogen core cluster intelligence in a class nine star in G445 zone. Was in contact two galactic rotations ago, wants to be friendly again."
"They always come around."
"And why not? Imagine how unbearably, how unutterably cold the Universe would be if one were all alone …"
***
As far as we can discern, the sole purpose of human existence is to kindle a light of meaning in the darkness of mere being. ~ Carl Jung (1875 – 1961)
***
Post ©  Tessa Ridley 2017. All rights reserved.
All Images FROM THOMAS MYERS' ICONIC  ANATOMY TRAINS TEXTBOOK
Terms of Use and Sharing: Feel free to share this information for personal, noncommercial or educational use with all links intact. If you are an organization, institution or individual seeking to use this material for promotional purposes, please ask first. If wanting to include this information and/or the ideas explored therein into your workshop materials, teachings or written work, please cite this article and author(s) accordingly. All information provided, be it through online posts, sessions conducted or this post is non-liable and is not intended to replace professional legal, medical, psychological, psychiatric and/or financial counsel.